The Italian manufacturer of printing and decoration machines, Moss, gets a new foothold in India thanks to the assistance of Octagona. The aim is to start operations in the subcontinent through a technology transfer agreement with a local partner that will allow the production of Moss machines directly in India, as a result reducing costs and increasing competitiveness on the Italian market without affecting the quality of its products.
Since 1967, Moss has been designing and manufacturing automatic machines for the different types of prints applied to packaging. In addition, the company has been present in the Indian market for several years and in 2019 it received a proposal from a long-standing partner: one of the machines in its range could have good sales opportunities in India, but it was necessary to understand how to remain competitive. In fact, the costs of direct imports from Italy are so high that the operation was simply not viable.
Moss then turned to Octagona, an Italian company that has been providing internationalization services for 18 years in 40 countries around the world and is a true point of reference when it comes to the Indian market. Like many other countries, India has experienced a clear slowdown during 2020 because of the coronavirus pandemic, yet it is maintaining its potential in almost all economic sectors, so that it is predicted to take the third place among the world economic powers in the next decade.
Octagona coordinated the project from Italy, taking advantage of internal skills and an in-depth knowledge of the Indian market thanks to its local operations in India with three distinct offices. After the initial strategic analysis, a solution was found that could limit the costs without any loss of quality: a technology transfer agreement which allows the machine to be produced directly at the local partner's factory. This solution has proved optimal for Moss and his Indian counterpart, bringing benefits and growth opportunities to the both of them.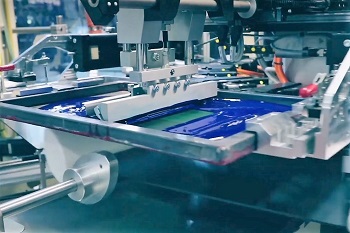 In this case, the contribution of the Octagona India team proved fundamental; committing their top-level skills and sharing the same cultural background as the Indian partner not only facilitated communications and dialogue, but made it possible to manage the negotiation of the initial agreement, as well as the legal, contractual and logistical aspects of the technology transfer. Without the Indian team such a result would have hardly been achieved. Having a team on site made the project management easy; this would not have been possible for an external team because of the travel restrictions due to the pandemic affecting the entire globe.